Children's songs & nursery rhymes for easy guitar. Vol 2.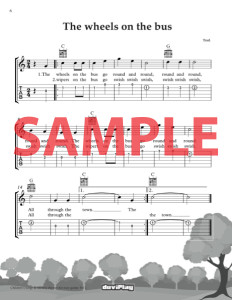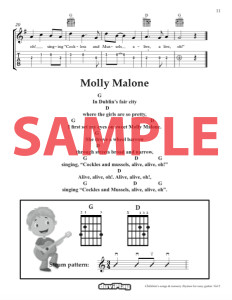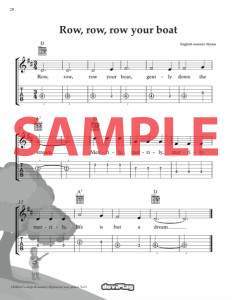 This collection features some of the most popular children's songs and nursery rhymes arranged for easy guitar, in both standard notation and tablature. Every song comes with a melody version and a chord version with lyrics. This volume includes:
The wheels on the bus
All through the night
Molly Malone
If you're happy and you know it
I love little kitty
Humpty Dumpty
Head, shoulders, knees and toes
America, the beautiful
Itsy bitsy spider
Home on the range
Row, row, row your boat
Away in a manger
There's a hole in the bucket
Happy birthday to you
Michael Finnegan
Au clair de la lune
One, two, three, four, five
Oats, beans and barley grow
This old man
Ride a cock-horse to Banbury Cross
A-tisket, a-tasket.